Accreditations
ISO 15189 Medical Testing Laboratory Accreditation
What is ISO 15189 Medical Testing Laboratory Accreditation?
ANAB medical testing laboratory accreditation program is designed to help move your organization toward global recognition, consistent operations, and a competitive advantage. It is intended for use throughout the medical laboratory disciplines, it can effectively be applied to other healthcare services, such as diagnostic imaging, respiratory therapy, physiological sciences, blood banks and transfusion services.
The ANAB medical testing accreditation program was designed to assure the quality of medical testing laboratories and improved patient care through assuring compliance with ISO 15189. The objective of 15189 is to promote the welfare of patients and satisfaction of laboratory users through confidence in the quality and competence of medical laboratories.
This internationally accepted standard was developed with the participation of the medical, scientific, and clinical community, and it contains requirements for diagnostic labs to demonstrate competence to deliver timely, accurate, and reliable results. It was also designed to increase the effectiveness of the management system, decreasing probability of invalid results, and reducing potential harm to patients, laboratory personnel, the public, and the environment.
Our goal through medical testing laboratory accreditation is to improve the quality of medical testing laboratories and the quality of the data they produce. ANAB accreditation managers and medical experts have practical experience in the field and are often viewed as peers to the laboratory. The ANAB medical testing accreditation program is well-established and should be your choice for accreditation for medical testing laboratories.
Steps to ISO 15189 Medical Testing Laboratory Accreditation

Steps for Getting Accredited
Request a Quote
File Application
Prepare for Accreditation Assessment
Submit Documentation for Review
(Optional) Preliminary Assessment
Accreditation Assessment
Corrective Action (if applicable)
ANAB Accreditation Decision
Receive Accreditation Certificate
ISO 15189
Medical Laboratories – Requirements for Quality and Competence
This document specifies requirements for quality and competence in medical laboratories.
This document is applicable to medical laboratories in developing their management systems and assessing their competence. It is also applicable for confirming or recognizing the competence of medical laboratories by laboratory users, regulatory authorities and accreditation bodies.
This document is also applicable to point-of-care testing (POCT).
Talk to an Expert
Chris Fox-Strauss
Manager of Accreditation, Inspection, Laboratories, and Related Activities
414-501-5448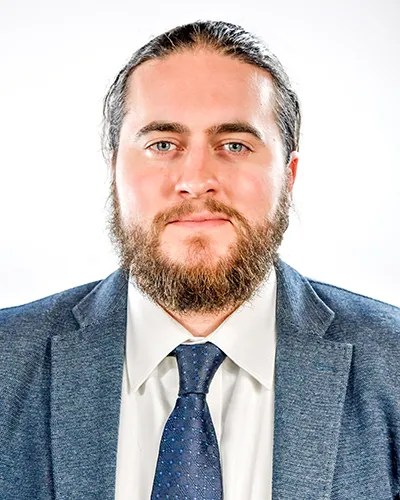 Need Training To Support Your Accreditation Journey?
Register for a course to get in-depth instruction on accreditation-related requirements and processes. Learn at your own pace with online courses or choose an instructor led class offered online or in a convenient location.