Accreditations
ENERGY STAR® Accreditation
What is Energy Star Accreditation and who is it for?
In 1992 the US Environmental Protection Agency (EPA) introduced ENERGY STAR as a voluntary labeling program designed to identify and promote energy-efficient products to reduce greenhouse gas emissions. January 1, 2011, the EPA revised the ENERGY STAR program to require third-party certification. EPA is solely responsible for identifying the criteria that products must be certified against to earn the ENERGY STAR label. EPA–recognized certification bodies (CBs) certify products that meet ENERGY STAR requirements and report information on those products to EPA. A CB must be EPA-recognized to certify products and a key criterion for recognition is accreditation to ISO/IEC 17065 by an accreditation body that is an International Accreditation Forum Multilateral Recognition Agreement (IAF MLA) signatory.
EPA-recognized Certification Bodies (CBs) are required to:
Maintain accreditation to ISO/IEC 17065
Certify product performance according to the "Standard Operating Procedure for Certification and Verification of Products to ENERGY STAR Specifications" (link to procedure on EPA site)
Report certified products and corresponding data to EPA.
Report any products/models that fail to meet ENERGY STAR certification requirements
Complete ongoing assessments from accreditors recognized by EPA.
In addition to ensuring credibility and assurance that certified products comply with applicable regulatory requirements, ENERGY STAR certification
helps save energy.
makes it easy for consumers to save money and protect the environment.
lowers energy bills, improve comfort, and reduce emissions.
provides tax credits for residential energy efficiency
To view a complete list of product categories, please visit https://www.energystar.gov/products.
Steps to eNERGY STAR® Accreditation

File Application
Document Review
Preliminary Assessment (Optional)
Accreditation Assessment
Corrective Action
Accreditation Committee's Decision
Accreditation Certificate
Surveillance / Reassessments
An EPA-recognized certification body must be accredited in accordance with ISO/IEC 17065 by an accreditation body that is an International Accreditation Forum Multilateral Recognition Agreement (IAF MLA) signatory.
As an IAF MLA signatory, ANAB, has achieved EPA recognition as an accreditation body (AB) and can offer accreditations to product certification bodies. ANAB's technical knowledge and experience in a vast array of product categories allows ANAB to offer accreditation in accordance with all product specifications under the EPA ENERGY STAR Certification Program.
Talk to an Expert
Nikki Jackson
Senior Director, Product Certification
202-331-3623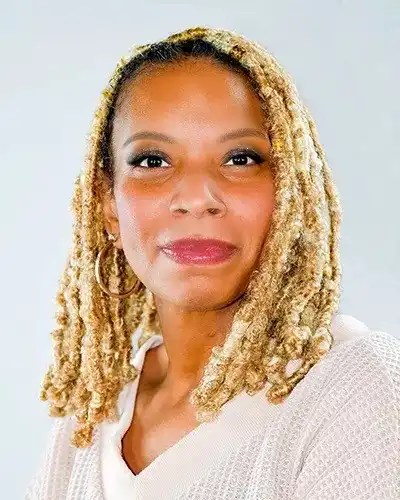 Need Training To Support Your Accreditation Journey?
Learn how to implement an accreditation program. Register for a course to get in-depth instruction on accreditation-related requirements and processes.