Accreditations
Department of Defense Environmental Laboratory Accreditation Program (ELAP)
What is the Department of Defense Environmental Laboratory Accreditation Program (ELAP)?
ANAB is recognized to provide accreditation for the U.S. Department of Defense (DoD) Environmental Laboratory Accreditation Program (ELAP). The DoD relies on accreditation bodies like ANAB that participate in the International Laboratory Accreditation Cooperation (ILAC) mutual recognition arrangement to implement DoD ELAP accreditation.
As an ILAC-recognized accreditation body, ANAB provides accreditation for environmental labs that perform testing in support of DoD environmental restoration (ER) programs at DoD operations, activities, and installations, including government-owned, contractor-operated facilities and formerly-used defense sites (FUDS).
The DoD Environmental Data Quality Workshop (EDQW) has unified minimum management systems requirements for environmental labs that intend to perform work for the DoD across the Components (Navy, Army, Air Force) in the DoD Quality Systems Manual for Environmental Laboratories (DoD QSM).
ANAB will work with you whether you're a new applicant for accreditation or an accredited lab that intends to test to the DoD requirements. If requested, ANAB will conduct the DoD ELAP assessment concurrent with the ISO/IEC 17025 checklist to yield an accreditation to both the DoD ELAP program and ISO/IEC 17025.
Our strategy is to treat customers as partners while maintaining the integrity of the standards. ANAB helps our customers and their customer realize the value and importance of accreditation. We help our customers enhance their business and technical performance, and our assessors practice a congenial approach while conducting assessments. Our competent assessors, strong customer service, and industry experience make ANAB the best choice for accreditation.
Steps to ELAP Accreditation

Steps for Getting Accredited
Request a Quote
File Application
Prepare for Accreditation Assessment
Submit Documentation for Review
(Optional) Preliminary Assessment
Accreditation Assessment
Corrective Action (if applicable)
ANAB Accreditation Decision
Receive Accreditation Certificate
Supplemental Program Requirements
SR 2420, Supplemental Accreditation Requirements: DoD Environmental Laboratory Accreditation Program
Defines supplemental requirements for accreditation of laboratories to the requirements of the Department of Defense Environmental Laboratory Accreditation Program (DoD ELAP).
Talk to an Expert
Zaneta Popovska
Associate Director of Accreditation, Inspection, Laboratories, and Related Activities
414-501-5341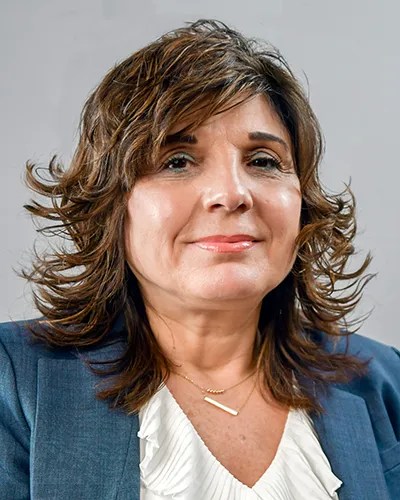 Need Training To Support Your Accreditation Journey?
Learn how to implement an accreditation program. Register for a course to get in-depth instruction on accreditation-related requirements and processes.