Accreditations
ISO/IEC 17025 Forensic Testing Laboratory Accreditation
What is ISO/IEC 17025 Forensic testing Laboratory Accreditation?
Results generated by forensic testing laboratories are integral to the criminal justice process. Accreditation provides confidence in a forensic laboratory's operation by enabling the demonstration of competence, impartiality, and consistent operation through conformance to internationally recognized standards.
ANAB only uses subject matter experts with experience in the specific forensic discipline for which the agency is seeking accreditation.
ANAB offers scoping which allows agencies to decide which aspect of their testing, calibration, or inspection to accredit.
ANAB is approved by the FBI's National DNA Indexing System (NDIS) Procedures Board as an accrediting agency and operates under an MOU with the FBI to provide accreditation and external Quality Assurance Standards (QAS) assessments.
ANAB partners with the International Criminal Investigative Training Assistance Program (ICITAP) of the Department of Justice to provide accreditation and training services in the international community.
ANAB is the only accrediting body authorized by the New York State Commission on Forensic Science to accredit forensic laboratories to ISO/IEC 17025 and ISO/IEC 17020.
ANAB is recognized under Texas Administrative Code to provide forensic accreditation.
ANAB is authorized by the Maryland Department of Health, Office of Health Care Quality to assess forensic laboratories' compliance with the Code of Maryland Regulations (COMAR).
ANAB is the exclusive provider of accreditation to the American Board of Forensic Toxicology (ABFT) Checklist in conjunction with ISO/IEC 17025.
Steps to ISO/IEC 17025 Forensic testing Laboratory Accreditation

Quote
Application
Document Review
Accreditation Assessment
Corrective Action
Accreditation Decision
Surveillance and Reassessment
Forensic Testing Laboratory Disciplines
Biology
Bloodstain Pattern Analysis
Digital and Video/Imaging Technology and Analysis
Fire Debris and Explosives
Firearms and Toolmarks
Friction Ridge
Impressions
Materials (Trace)
Medicolegal Death Investigation
Scene Investigation
Seized Drugs
Toxicology
And more
Talk to an Expert
Jan Girten
Senior Manager of Accreditation, Forensics
414-501-5447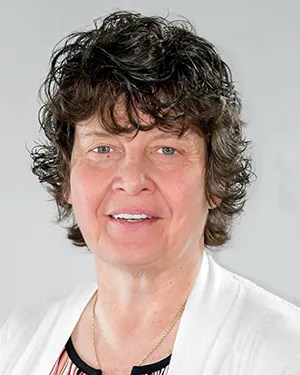 Need Training To Support Your Accreditation Journey?
Learn at your own pace with online courses or choose an instructor led class offered online or in a convenient location.
Related Resources
Who is Accredited?
Search the directory of accredited organizations.