Accreditations
Global Retailer and Manufacturer Alliance (GRMA) Program
What is the Global Retailer and Manufacturer Alliance (GRMA)?
The Global Retailer and Manufacturer Alliance (GRMA) is a member-based organization that exists to advance global quality and safety standards together, govern the independent GMP certification program, and to make sure consumers have access to safe, high-quality products.
GRMA diverse membership (manufacturers, brands, retailers, industry organizations & more) represents unique perspectives in the industry that brings strength and inclusion to their efforts to advance quality standards that benefit everyone.
GRMA is focused on having harmonized quality and safety standards for the Health & Wellness Category, including Dietary Supplements, Cosmetics, and Over The Counter (OTC) drugs.
GRMA strives to enhance industry harmonization. GRMS provides key industry players the "same set of rules." This "rulebook" is the certification program.
What is the GRMA Certification Program?
The GRMA certification program is currently focused on three health and wellness product categories:
Dietary supplements [i.e., any product with a Supplements Facts Panel (SFP) on its packaging]
Over-the-counter drugs [i.e., any product with a Drug Facts Panel on its packaging]
Cosmetics/personal care/health & beauty aids [i.e., any product that meets the regulatory definition of "Cosmetic" under the Food, Drug & Cosmetic (FD&C) Act, Sec. 201(i)]
Each of these categories has unique regulations and best practices.
GRMA partnered with its members and the ANSI National Accreditation Board (ANAB) developed a rigorous vetting, authorization, and approval process for Certification Bodies (CBs). The GRMA program ensures that the CB consistently meets the requirements and that their certifications can be trusted.
Selecting a CB through GRMA, there are two main options:
A fully approved and accredited CB. This is reserved for the fully qualified CBs who have successfully achieved the requirements within the GRMA's certification program and may issue the GRMA's conformity mark to qualifying manufacturers.
An authorized CB in the process of becoming accredited. These CBs are actively working to become fully approved to the GRMA's certification program and are authorized to perform GRMA audits.
Find more information on Approved and Authorized GRMA Certification Bodies here.
Steps to GRMA Accreditation

File Application
Document Review
Preliminary Assessment (Optional)
Accreditation Assessment
Corrective Action
Accreditation Committee's Decision
Accreditation Certificate
Surveillance / Reassessments
Each GRMA product category has distinct core industry requirements set by the FDA, or in the case of cosmetics, ISO 22716 and the FDA Cosmetic GMP Guidance (June 2013). Plus, each include specific good manufacturing practices identified through the ANSI standards development process. You can review the specific standards applicable to each product category on the GRMA website.
Talk to an Expert
Nikki Jackson
Senior Director, Product Certification
202-331-3623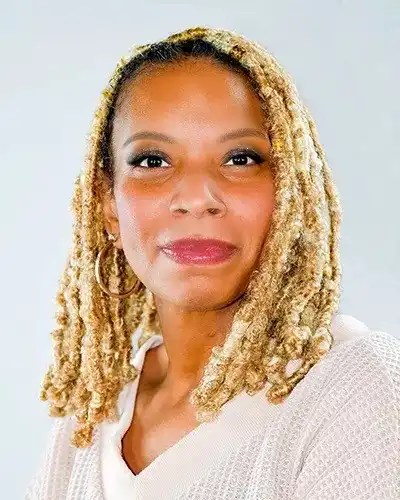 Need Training To Support Your Accreditation Journey?
Learn how to implement an accreditation program. Register for a course to get in-depth instruction on accreditation-related requirements and processes.