Accreditations
Conference for Food Protection Accreditation
What is The Conference for Food Protection Accreditation?
The Conference for Food Protection accreditation program (CFP) is for organizations offering the certification of food protection managers.
Besides offering the value of third-party stamp of approval, many states have adopted food protection manager certification requirements for food service establishments.
The Conference for Food Protection is a non-profit organization that originated in 1971. The structure of the conference provides a representative and equitable partnership among regulators, industry, academia, professional organizations, and consumers to identify problems, formulate recommendations, and develop and implement practices that ensure food safety. New rapidly developing food technologies and marketing innovations challenge all groups involved in food production and monitoring to work together to enhance the quality of the food supply. The Conference for Food Protection meets at least biennially to provide that forum.
ANAB-CFP accreditation indicates that the certification organization has been evaluated by a third-party and meets or exceeds all of the Conference-established standards. To earn ANAB-CFP accreditation, the certification organization must meet the CFP Standards for Accreditation of Food Protection Manager Certification Programs and provide evidence of compliance through the documentation requested in the application. In addition, the certification organization agrees to abide by certification policies and procedures, established by the CFP Food Protection Manager Certification Committee (FPMCC), endorsed by the Conference for Food Protection, and implemented by the accrediting organization (ANAB). If you are interested in applying you can familiarize with the ANAB-CFP policies and procedures as well as the CFP website on food protection manager certifications.
Steps to Conference for Food Protection accreditation

Become familiar with ANAB-CFP Accreditation Program Policies and Procedures by visiting the Conference for Food Protection Documents and Resources.

Download the Preliminary Application for ANAB-CFP Accreditation Program to find out your eligibility today.
Talk to an Expert
Katherine Krehbiel
Senior Manager of Accreditation, Credentialing
202-331-3638
*If you are an individual seeking a food protection manager certification, please consult our list of accredited organizations and reach out directly to one of these organizations for information. Please note that ANAB does not issue food protection manager certifications.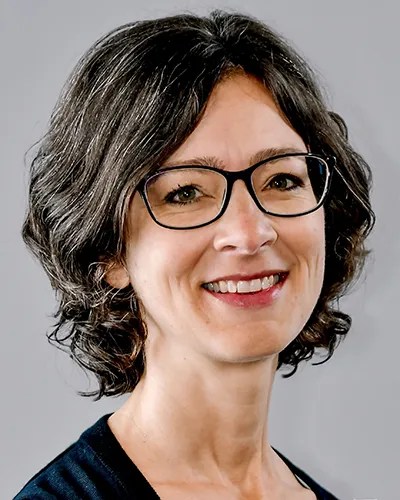 Need Training To Support Your Accreditation Journey?
Public or customized, private in-person classes and online training classes are offered throughout the year either in English or Spanish.