Accreditations
Electronic Products Environmental Assessment Tool (EPEAT)
What is Electronic Products Environmental Assessment Tool (EPEAT)?
ANAB offers accreditation for conformity assurance bodies (CABs) that wish to provide verification services for the Electronic Products Environmental Assessment Tool (EPEAT) program.
The EPEAT program provides a system to assist purchasers in selecting high-performance sustainable electronics. The United States government, seven other national governments, and hundreds of private and public purchasers around the world use EPEAT system to make informed purchasing decisions.
A free and reliable source of environmental product ratings, EPEAT makes it easy to select high-performance electronics to meet an organization's IT and sustainability goals. Manufacturers register products based on their ability to meet EPEAT criteria developed to address the full lifecycle of an electronic product. The accuracy of those claims is audited by third-party assessors on an ongoing basis to ensure that all products listed in the EPEAT database represent environmental leadership.
To participate in the EPEAT program and be able to register products, manufacturers must have their environmental performance claims verified by an EPEAT-recognized CAB through ongoing oversight. ANAB is recognized under the EPEAT program to provide accreditation to CABs providing this oversight.
ANAB Accreditation for EPEAT CABs
Accredited CABs must meet the requirements of ISO/IEC 17020 and EPEAT scheme-specific requirements. Upon a satisfactory assessment, ANAB grants accreditation and issues a certificate and scope of accreditation attesting to the competence of CABs to perform inspection activities required for EPEAT. Download program-specific scheme documents here. ISO/IEC 17020 Documents.
More information on EPEAT program is available on the EPEAT website.
Steps to Electronic Products Environmental Assessment Tool (EPEAT)

File Application
Prepare for Accreditation
Document Review
Preliminary Assessment
(Optional) Accreditation Assessment
Corrective Action
Executive Committee's Decision
Accreditation Certificate
Surveillance Assessments
Featured Product
ISO/IEC 17020 specifies requirements for the competence of bodies performing inspection and for the impartiality and consistency of their inspection activities.
Talk to an Expert
Paul Matera
Senior Manager of Accreditation, Inspection, Laboratories, and Related Activities
414-501-5472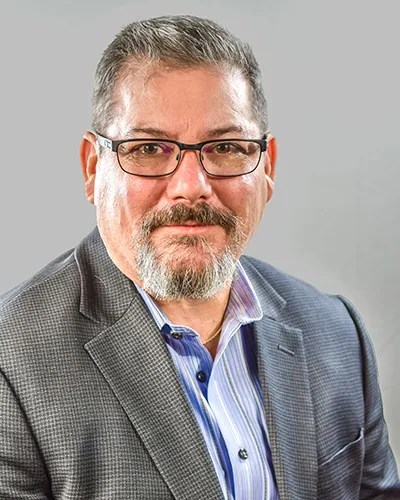 Need Training To Support Your Accreditation Journey?
Learn how to implement an accreditation program. Register for a course to get in-depth instruction on accreditation-related requirements and processes.