Safeguarding Cleaner And Healthier Outcomes, ANAB Accredits Newly Launched Cloroxpro Healthyclean ® Certificate Program – Trained Manager Course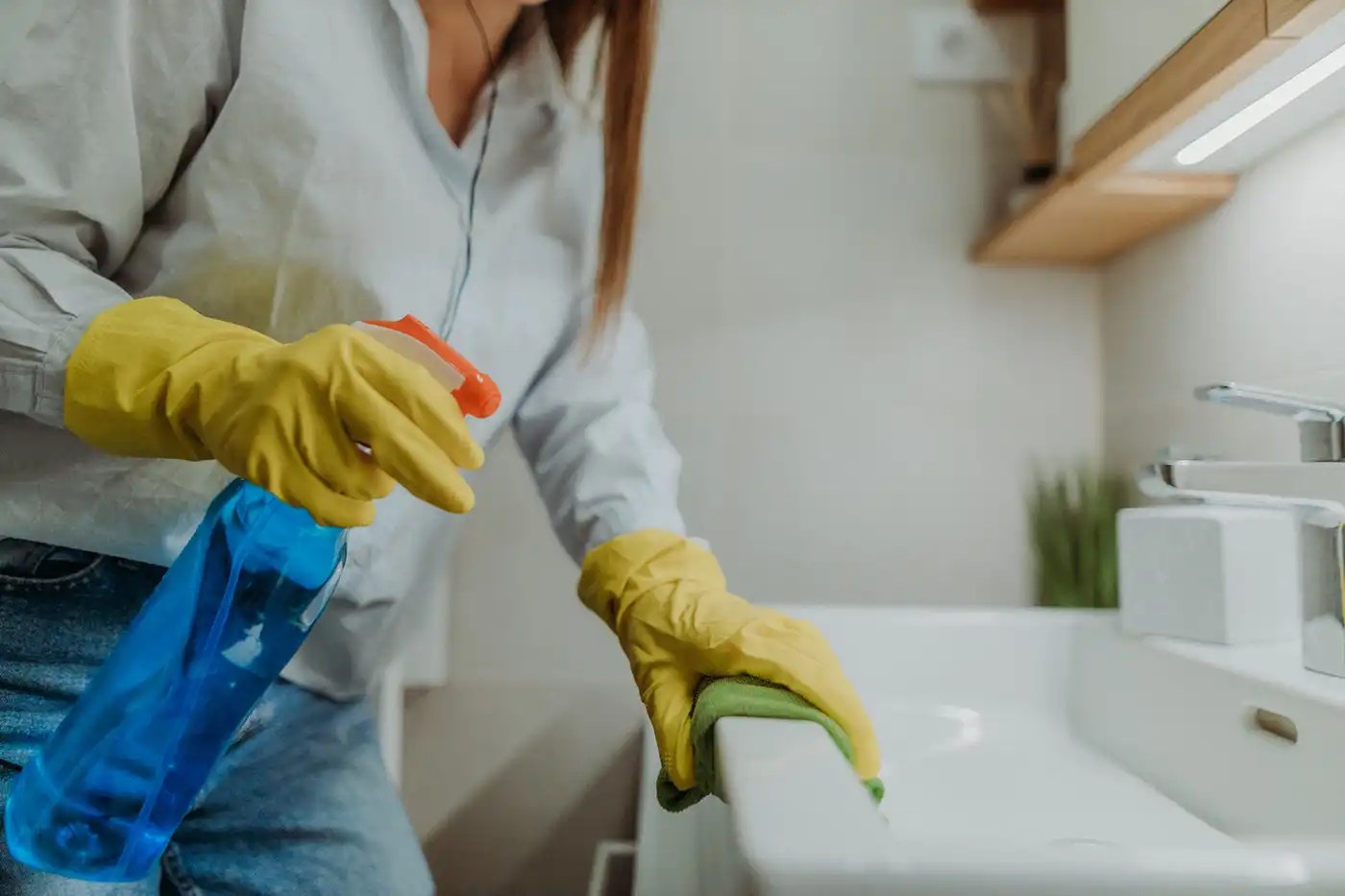 To help guide commercial cleaning managers with essential strategies and best practices needed to run efficient and sustainable health operations, the ANSI National Accreditation Board (ANAB), a wholly-owned subsidiary of the American National Standards Institute, has accredited the CloroxPro HealthyClean ® Certificate Program – Trained Manager Course, in accordance with the American National Standard (ANS) ANSI/ASTM E2659-18, Standard Practice for Certificate Programs.
The course is now the second industry-wide certificate program designed for professional cleaners to earn ANAB accreditation, in addition to the CloroxPro HealthyClean ® Trained Specialist Certificate Course accredited by ANAB in 2022.
Launched in October 2023, the ANAB-accredited CloroxPro HealthyClean ® Certificate Program – Trained Manager Course is a comprehensive online course designed for cleaning managers and supervisors. It provides strategies and resources to help hire, manage, and empower a cleaning team—amplifying the importance of investing in education and auditing training outcomes. The course offers best practices for streamlining operations and logistics, managing inventory and staffing, selecting products and tools that both enable cleaning and support smart disinfection and risk assessment approaches, among other guidance.
The HealthyClean Trained Manager Course is the latest addition to the CloroxPro HealthyClean ® online learning platform, which provides cleaning professionals with education and training with on-demand certificate courses that offer specific cleaning and disinfecting protocols, product use and processes, and the latest best practices.
Through its Certificate Accreditation Program, ANAB assesses and accredits certificate programs as conforming to the requirements of ANSI/ASTM E2659. The ANS was developed by ASTM International Committee E36, Personnel Certificate Programs, in accordance with the practices established by the World Trade Organization (WTO) Technical Barriers to Trade (TBT) Committee's "Decision on Principles for the Development of International Standards, Guides and Recommendations."
"ANAB accreditation means that accredited CloroxPro certificate courses have met the highest standards for program quality and training," said Dr. Vijay Krishna, ANAB vice president, credentialing, ANAB. "We are proud to have a leading role in supporting sustainable health in facilities through accreditation."
"CloroxPro is committed to bringing education to the industry that helps safeguard public health and supports cleaning managers and employees, especially with the current levels of burnout and retention the industry faces," says Kyra de St. Paer, senior director of marketing, CloroxPro. "We are proud to work with ANAB to confidently build high-quality training programs for professional cleaners."
Manager candidates are encouraged to first complete the CloroxPro HealthyClean ® Trained Specialist Course. Candidates who satisfactorily complete the course and final evaluation are assigned a Certificate of Mastery, digital badge, and the "CloroxPro HealthyClean Trained Manager" designation. The certificate and designation term are valid for three years.
About ANAB Accreditation
ANAB's Certificate Accreditation Program is recognized nationally and internationally and assures that employers can have confidence that the certificate holder has completed the prescribed course of study. ANAB's accreditation process itself follows ISO/IEC 17011, General Requirements for Accreditation Bodies Accrediting Conformity Assessment Bodies, the international standard that defines quality third-party accreditation practices.
To learn more about the ANAB Certificate Accreditation Program, contact ANAB senior director Dr. Turan Ayvaz, at tayvaz@anab.org, or visit the CAP website.
About ANAB
The ANSI National Accreditation Board (ANAB), a wholly owned subsidiary of the American National Standards Institute (ANSI), is the largest multi-disciplinary ISO/IEC 17011 accreditation body in North America, with comprehensive signatory status across the multilateral recognition arrangements of the International Accreditation Forum (IAF) and International Laboratory Accreditation Cooperation (ILAC). The ANAB accreditation portfolio includes management systems certification bodies, calibration and testing labs, product certification bodies, personnel credentialing organizations, forensic test and calibration service providers, inspection bodies, police crime units, greenhouse gas validation and verification bodies, reference material producers, and proficiency test providers. For more information, visit www.anab.org.
About ANSI
The American National Standards Institute (ANSI) is a private non-profit organization whose mission is to enhance both the global competitiveness of U.S. business and the U.S. quality of life by promoting and facilitating voluntary consensus standards and conformity assessment systems, and safeguarding their integrity. Its membership is comprised of businesses, professional societies and trade associations, standards developers, government agencies, and consumer and labor organizations.
The Institute represents and serves the diverse interests of more than 270,000 companies and organizations and 30 million professionals worldwide. ANSI is the official U.S. representative to the International Organization for Standardization (ISO) and, via the U.S. National Committee, the International Electrotechnical Commission (IEC). For more information, visit www.ansi.org.
About CloroxPro
Building on a century-long legacy in cleaning and disinfecting, CloroxPro offers some of the industry's most recognized and trusted brand names for commercial cleaning, including its Clorox Healthcare products for healthcare facilities. From comprehensive surface disinfection to advanced technologies, CloroxPro is committed to meeting the demands of industry professionals and commercial facilities such as offices, schools, athletic facilities, and hospitals. For more information, visit www.CloroxPro.com and follow on LinkedIn and X.

About The Clorox Company
The Clorox Company (NYSE: CLX) champions people to be well and thrive every single day. Its trusted brands, which include Brita®, Burt's Bees®, Clorox®, Fresh Step®, Glad®, Hidden Valley®, Kingsford®, Liquid-Plumr®, Pine-Sol®, and Rainbow Light®, can be found in about nine of 10 U.S. homes and internationally with brands such as Ajudin®, Clorinda®, Chux®, and Poett®. Headquartered in Oakland, California, since 1913, Clorox was one of the first U.S. companies to integrate ESG into its business reporting, with commitments in three areas: Healthy Lives, Clean World, and Thriving Communities. Visit thecloroxcompany.com to learn more.