ANAB Accreditation Bolsters NYPD Forensics to Support Crime Investigations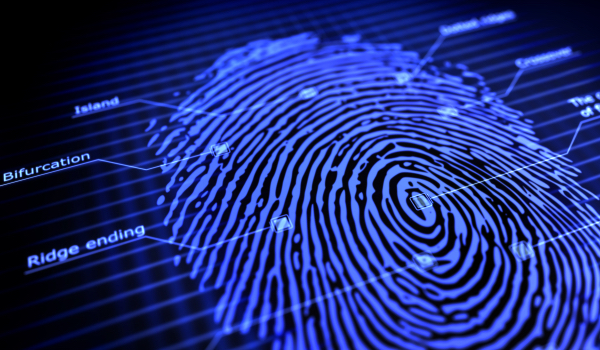 The New York City Police Department (NYPD) Latent Print Section recently attained accreditation from the ANAB. The NYPD unit is responsible for analyzing, comparing, and identifying latent prints and photographs gathered by the Crime Scene Unit and other departments.
The achievement helps bolster the NYPD Latent Print Section as one of the largest accredited latent print analysis units in the world.
Latent prints are impressions of the friction skin of the fingers or palms of the hands that have been transferred to a different surface. Latent print evidence can range from a complete fingerprint, including a palm print of high quality containing a lot of detail, to a small, distorted portion of friction ridge skin of poor quality and a low number of features. As the NYPD explained, members of its Latent Print Section provide expert courtroom testimony, as needed, and produce forensic sketches to aid investigations.
The accreditation provides formal recognition that the Latent Print Section has demonstrated full compliance with ISO/IEC 17020. Accreditation is based on assessment of an agency's technical qualifications and competence for conducting specific inspection activities within the scope of ISO/IEC 17020, and any relevant field-specific standards included in amplification documents.
On November 14, ANAB forensic accreditation manager Jill Spriggs presented the accreditation certificate and participated in an NYPD news conference announcing the accreditation. She recognized the teamwork and dedication of resources that enabled the NYPD Latent Print Section to attain accreditation.
"The NYPD's Latent Print Section reliable, accurate, impartial, and objective results play a critical part of our work to ensure public safety," noted NYPD Commissioner James P. O'Neill.
The current NYPD Latent Print Section accreditation is effective through November 30, 2023. The NYPD Police Laboratory also has been accredited to ISO/IEC 17025 by ANAB since 2007.
The Road to Forensic Accreditation
Efforts begin well before an initial accreditation assessment occurs. Technical procedures, training, management practices, the overarching management system, facility, security, and proficiency testing records all have to be in place before an ANAB assessment. Accreditation is granted after the review of approximately 200 different requirements under ANAB's ISO/IEC 17020 forensic accreditation program.
Read more about ANAB forensic accreditation.
See the official NYPD announcement: NYPD Latent Print Section is Granted Accreditation by Leading National Institute