Forensic Labs Accredited Through Merida Initiative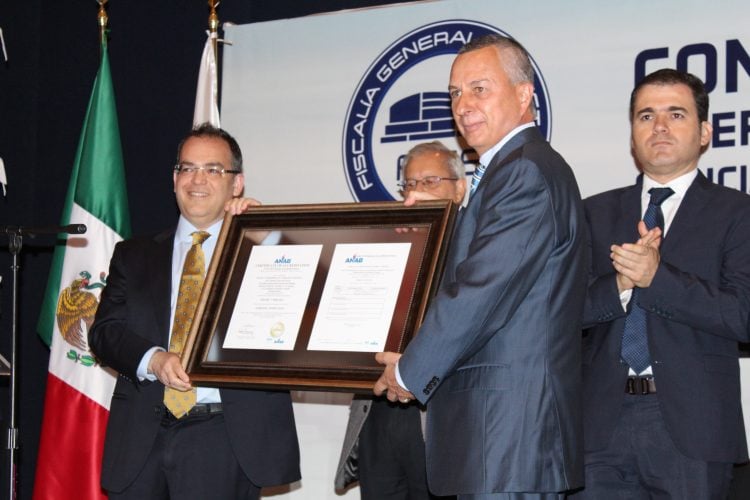 A ceremony in July commemorated the ANAB accreditation of the forensic laboratories of the Puebla Attorney General's office.
Puebla is the first state in Mexico to achieve ANAB accreditation of its forensic labs in five disciplines: genetics, ballistics, chemistry, questioned documents, and crime scene investigation.
The accreditation was achieved through bilateral collaboration with the United States Embassy under the Mérida Initiative. Twenty-seven laboratories in four Mexican states have achieved accreditation to ISO/IEC 17025 and ISO/IEC 17020 since assistance under the Mérida Initiative began.
"The greatest impact of these accreditations is fairer, more transparent execution of justice," Tobin Bradley, Director of the Merida Initiative office at the U.S. Embassy in Mexico, said.
The Mérida Initiative is a bilateral security cooperation agreement between Mexico and the United States that supports Mexico's law enforcement and judicial institutions, helps counteract the illegal trade in narcotics, and strengthens border security.
Above: Presentation of ANAB ISO/IEC 17020 accreditation certificate to Mtro. Victor Antonio Carrancá Bourget by Eric Geelan