IAAC Approves ANAB for Food Safety and Info Security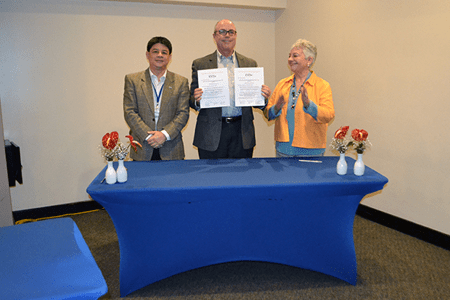 The InterAmerican Accreditation Cooperation (IAAC) on March 2 approved ANAB as a member of the IAAC multilateral recognition arrangements (MLAs) for accreditation of food safety management systems certification bodies and information security management systems certification bodies. In both cases, the main scope is ISO/IEC 17021. Sub-scopes for food safety are ISO/TS 22003 and ISO 22000 and sub-scopes for information security are ISO/IEC 27006 and ISO/IEC 27001.
IAAC is a regional association of accreditation bodies whose mission is to promote cooperation among accreditation bodies and interested parties of the Americas, aiming at the development of conformity assessment structures to achieve the improvement of products, processes, and services.
ANAB expects to undergo an on-site evaluation by the International Accreditation Forum (IAF) in early 2017 as a precursor to attaining similar recognition for food safety and information security management systems under the IAF MLAs.
Pictured at right: ANAB's Randy Dougherty displays ANAB's IAAC MLA certificates for food safety management systems and information security management systems, which were approved and presented at a March 2016 IAAC meeting in San Jose, Costa Rica. IAAC Chair Ileana Martinez is on Dougherty's left and Alexander Pineda, Chair of IAAC's MLA Committee, is on his right.