New World Accreditation Day Video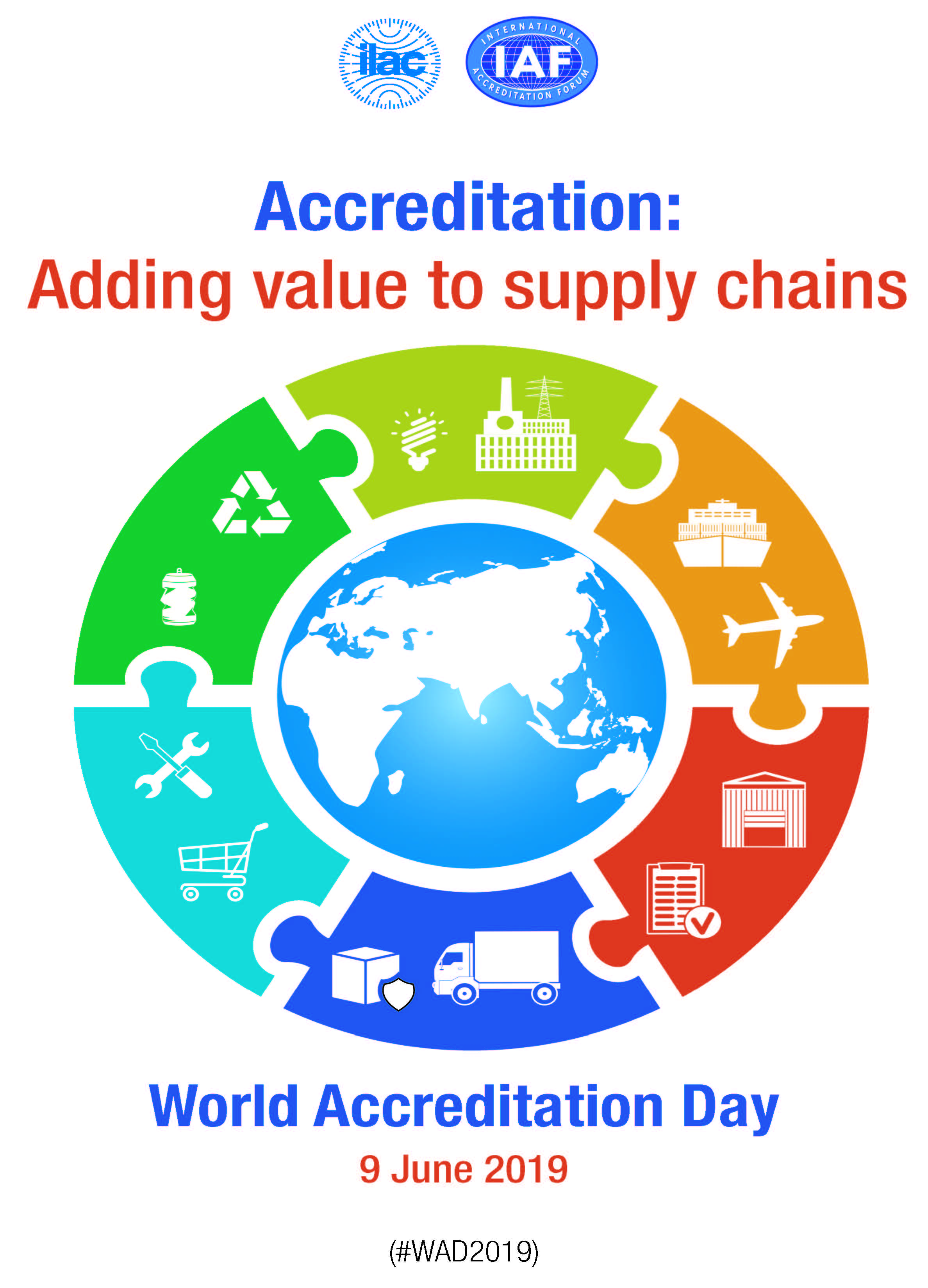 ANSI produced a new video in recognition of World Accreditation Day. "Accreditation: Adding Value to Supply Chains" is the theme of World Accreditation Day 2019, which is celebrated June 9.
World Accreditation Day is a global initiative established by the International Laboratory Accreditation Cooperation (ILAC) and the International Accreditation Forum (IAF) to raise awareness of the importance of accreditation.
Supply chains play a vital role in delivering products and services in a timely and cost-efficient manner. Accreditation and related quality infrastructure tools such as standards, metrology, and conformity assessment, provide tool that help deliver value to the supply chain. These tools help promote trust and assurance, enabling confidence in products and services and the manner in which they enter the market and are used.
World Accreditation Day is celebrated with national events, seminars, and media coverage around the globe, providing the opportunity to explore how accreditation can help deliver a safer world and support businesses, government, and regulators seeking standards, conformity assessment, and accreditation tools.
ILAC and IAF produced a poster, brochure, poster, and joint statement from the chairs of IAF and ILAC in conjunction with World Accreditation Day 2019. All are available for download:
Poster – print version Poster – web version
Brochure – print version Brochure – web version
Joint IAF-ILAC Statement
The IAF-ILAC YouTube channel also published a video to support World Accreditation Day 2019.