Accreditations
ISO/IEC 17020 Inspection Body Accreditation Program
The inspection body accreditation program is designed with the objective to promote confidence in inspection by assuring the quality of inspection bodies and the inspections performed through compliance with ISO/IEC 17020. This accreditation process involves an assessment of the agencies competence for performing many different types of inspections and the consistency of their inspection activities. ANAB accredits agencies that perform inspections of materials, products, installations, processes, or services. Our program is recognized worldwide, as is evidenced by hundreds of ANAB accredited inspection bodies in every corner of the world.
Accredited inspection bodies are required to operate under a quality management system and have processes and procedures in place for assuring the quality of the inspection activities performed. This includes requirements for assuring the competency of inspectors and assuring the validity of inspection methodology and techniques. Along with confirming the technical competence for specific inspections, ANAB will ensure that your organization has the appropriate management system procedures in place, per ISO/IEC 17020, to maintain that competence.
The ANAB inspection program will help move your inspection body towards global recognition, consistent operations, and a competitive advantage that will provide assurance of the quality of inspection activities with the objective of promoting confidence in your company's inspection program. Accreditation is often regarded as an internationally recognized approval and helps your inspection reports be accepted more readily. ANAB accredited inspection bodies are recognized internationally, helping to reduce costs for your clients.
Our goal through inspection accreditation is to improve the quality of inspection bodies and the quality of the data they produce. ANAB accreditation managers have direct, relevant experience in the Inspection Industry and are backed up by inspection experts that also have practical experience in the field and are often viewed as peers to the inspection bodies.
The ANAB inspection body accreditation program is well-established and should be your choice for accreditation of inspection activities.
STEPS TO ISO/IEC 17020 Inspection Body ACCREDITATION

Steps for Getting Accredited
Request a Quote
File Application
Prepare for Accreditation Assessment
Submit Documentation for Review
(Optional) Preliminary Assessment
Accreditation Assessment
Corrective Action (if applicable)
ANAB Accreditation Decision
Receive Accreditation Certificate
ISO/IEC 17020
Conformity Assessment – Requirements For The Operation Of Various Types Of Bodies Performing Inspection
ISO/IEC 17020 specifies requirements for the competence of bodies performing inspection and for the impartiality and consistency of their inspection activities.
It applies to inspection bodies of type A, B or C, as defined in ISO/IEC 17020, and it applies to any stage of inspection.
Talk to an Expert
Paul Matera
Senior Manager of Accreditation, Inspection, Laboratories, and Related Activities
414-501-5472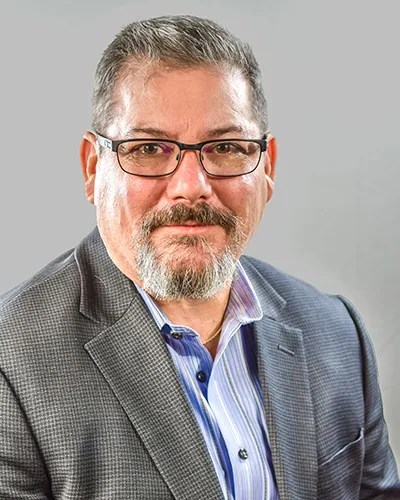 Need Training To Support Your Accreditation Journey?
Register for a course to get in-depth instruction on accreditation-related requirements and processes. Learn at your own pace with online courses or choose an instructor led class offered online or in a convenient location.