WEBINAR
AS 6171 – COUNTERFEIT ELECTRONICS TESTING
ANAB Webinar – Thursday, August 25, 2022
This Webinar is intended for anyone involved with counterfeit electronics inspections and tests, and anyone who would like to learn more about the programs for verification of test protocols with respect to Counterfeit Electronics.
AS6171 general standard describes an assessment of the required procedures and documentation and application of specified test slash sheets used to screen for counterfeit parts. The assessment includes the determination of the types of defects detected using a specified test plan along with the related counterfeit type coverage so that the lab can provide a certificate of conformance to the end user.
The Webinar will be led by an accreditation expert in AS6171 Testing.
We will review the requirements for AS6810 AB Requirements and the AS 6171 General standard, along with ISO/IEC 17025 accreditation of these types of tests.
There will be a discussion of the Technical Expert that is required to be part of this type of program.
ANAB offers a program with an accreditation to 17025 for anyone that wants AS6171 slash sheets (tests) on their Scope of Accreditation.
ANAB is a signatory to AS6810 which delineates the requirements of the AB to take part in this accredited testing program.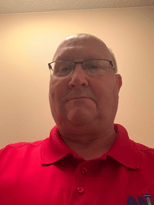 Presenter:
Mark Farnbauch
Sr. Accreditation Manager

After studying Chemistry at Purdue University – Fort Wayne, IN I started my career as a Chemical Process Engineer at Magnavox Electronic Systems Co. / Hughes Electronics defense electronics contractor. I then evolved into a failure analyst doing failure analysis of electronic components and assemblies as well as metallurgical and materials related testing. I also was involved in the IPC technical organization as a chairman of the Rework Simulation technical group for developing standards that today still are used with regards to the rework of soldered electronic assemblies.
After leaving the defense contractor, I moved to the Dana Corporation to their Spicer Axle World Headquarters Tech Center in Fort Wayne, IN where I managed their ISO/IEC 17025 accredited Metallurgical lab. I oversaw the day to day materials testing as well participated in the R&D side of the product development as a Tier 1 automotive supplier for drivetrain components.
I then moved on to the Lincoln Manufacturing Company where I managed the Research and Development laboratory where all foodservice related products were developed under my management in conjunction with the product development engineering group. This included life testing of the developed products, energy testing, as well as product safety testing as a UL DAP approved laboratory.
Lastly, I joined Laboratory Accreditation Bureau (L-A-B) now ANSI National Accreditation Bureau (ANAB) as an Accreditation Manager where I manage a number of mechanical, electrical, chemical, and other major test field accredited laboratories. Most recently joined the SAE G19 AS6171 subcommittee where I work with the group to accredit component testing labs become accredited to ISO/IEC 17025 along with the support of the University of Maryland CALCE group that provides the technical expertise for this program.