Accreditations
Certificate Accreditation Program Under ANSI/ASTM E2659-18
What is Certificate Accreditation UNDER ANSI/ASTM E2659-18?
The Certificate Accreditation Program is for organizations who issue certificates for training programs in any industry.
Organizations that participate in the ANAB Certificate Accreditation Program will develop or increase their understanding of the accreditation standard's requirements, and through such understanding, continually improve their organizations.
ANAB accreditation for certificate programs communicates to a customer that their certificates represent quality education and training. In fact, several industries and numerous government organizations already require ANAB accredited certifications (which they might refer to as "ANSI accredited") for their new hires, and many are considering similar requirements for certificates.
ANAB's Certificate Accreditation program operates in the following industries:
Food, Feed and Pharmaceuticals
Agriculture and Forestry
Cannabis
Energy
Construction/Raw Materials
IT
Environmental.
Health and Safety
Criminal Justice
Aerospace
Medical
Other industries not specified
Interested in ANAB accreditation? Request a quote here!
Steps to Certificate Accreditation Program under ANSI/ASTM E2659-18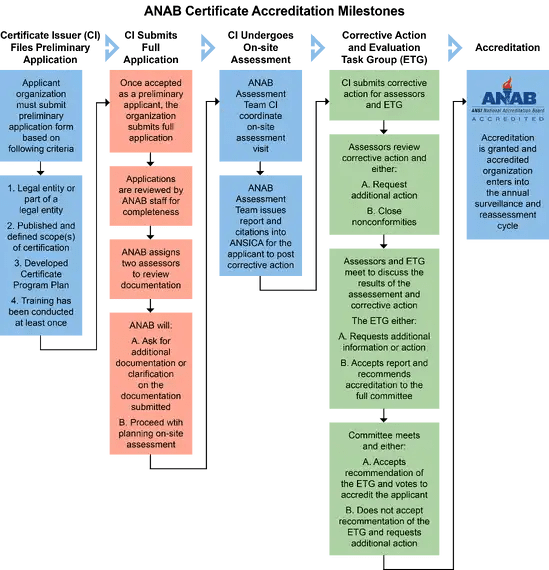 File Application
Prepare for Accreditation
Document Review
Preliminary Assessment
(Optional) Accreditation Assessment
Corrective Action
Executive Committee's Decision
Accreditation Certificate
Surveillance Assessments
Become familiar with ANAB Certificate Accreditation Program Policies and Procedures by visiting the Certificate Accreditation Program Documents and Resources.
Download the Preliminary Application for ANAB Accreditation under ASTM E2659 / ASTM D8403 to find out your eligibility today.
ASTM E2659-18
Standard Practice For Certificate Programs
This practice provides guidance to certificate issuers for developing and administering quality certificate programs and to stakeholders for determining the quality of certificate programs.
This practice includes requirements for both the entity issuing the certificate and requirements for the specific certificate programs for which it issues certificates.
Talk to an Expert
Caitlin O'Connell
Senior Accreditation Manager, Certificate Accreditation
202-384-0184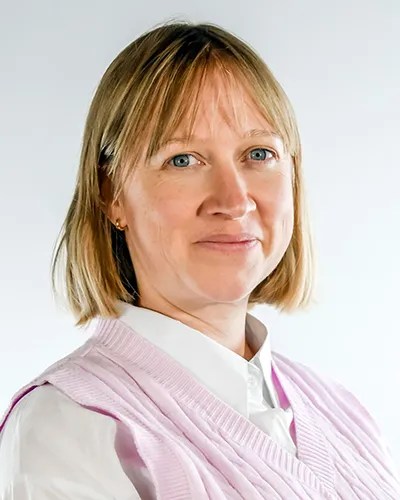 Need Training To Support Your Accreditation Journey?
Learn how to implement an accreditation program. Register for a course to get in-depth instruction on accreditation-related requirements and processes.
Related Resources
Read more blog posts about the ANAB Certificate Accreditation Program on the ANAB Blog.